Scent Notes: Juicy Red Apples, Buttery Caramel, Toffee and Butterscotch 
Bundle Includes: 1- 8 oz Sugar Scrub
                             1- 4 oz Body Butter
                             1- 4 oz Bath & Body Oil
                             1- 4 oz Body Spray
                             1- Lip Gloss
Share
View full details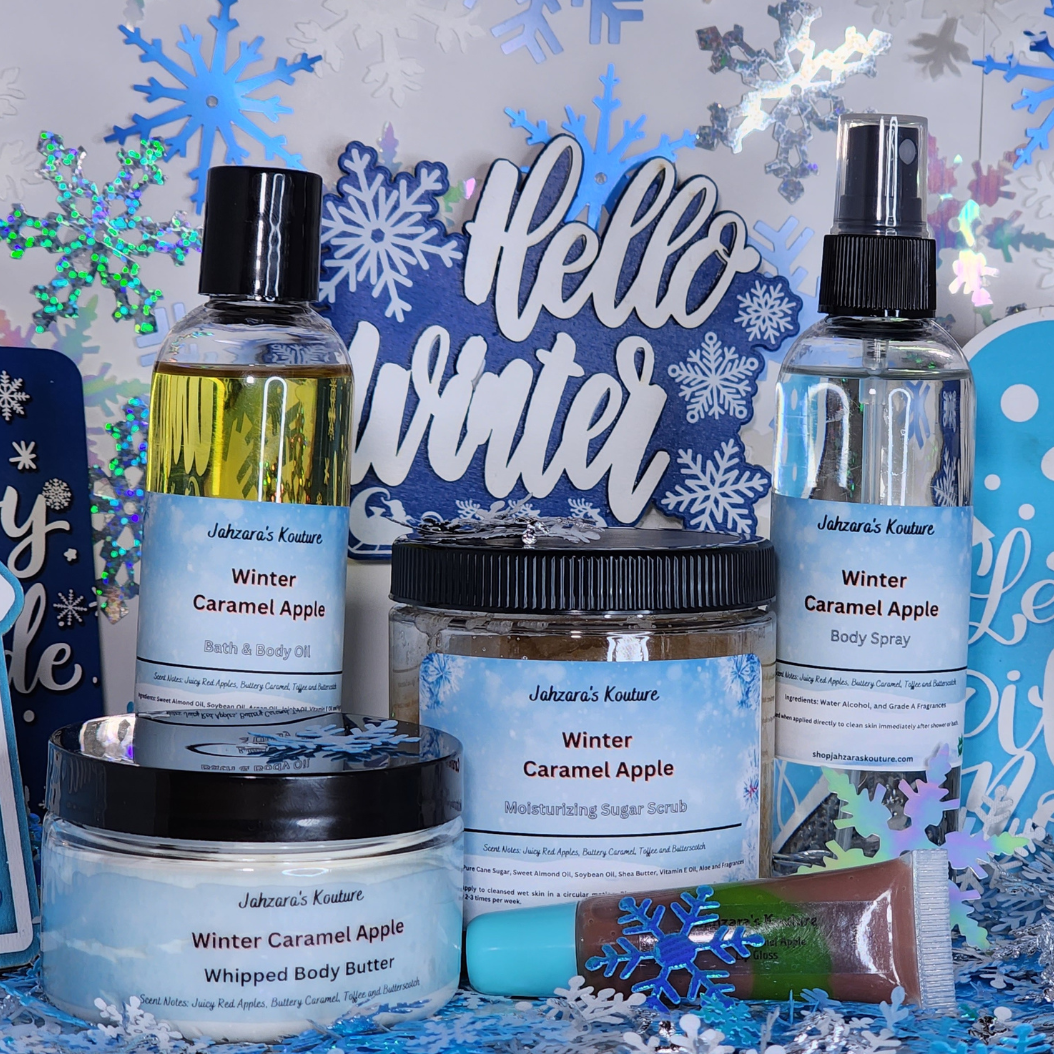 Smells so good
Makes your skin so soft and smelling so good!
LOVE THIS SCRUB❤️❤️❤️❤️
This is by far the best body scrub I have ever used. The scent is amazing but when I tell you the scrub will have your skin so soft and smooth and moisturized that I didn't have to use any lotion afterwards! You have to get the scrub if you don't get anything else. I have tried many other Scrubs but this is the best. You get a nice scrub and exfoliation that you can actually feel working and the scent smells delicious. The way it makes your body feel is amazing. I will only purchase my Scrubs from here.
Thank you for leaving us such a wonderful review! We get that response a lot regarding the no need for lotion afterwards and we love to hear it. Again THANK YOU!!
IN LOVE
recently received a gift set with this scent for Christmas and I am in love with these products. I have never heard of this seller before getting my gift. I am hooked and sold and will be making a purchase very soon. If you have not tried anything from here before do not hesitate in making a purchase cause you will love these products. I love the scrub and body butter and they all smell so good!
Thank you for reviewing our products! We are delighted with hearing how much you love them. We can not wait for you to try more :-)