Scent Notes: Ginger, Nutmeg, Cinnamon, Vanilla Sugar and Golden Butter
Bundle Includes: 1- 8 oz Sugar Scrub
                             1- 4 oz Body Butter
                             1- 4 oz Bath & Body Oil
                             1- 4 oz Body Spray
                             1- Lip Gloss
Share
View full details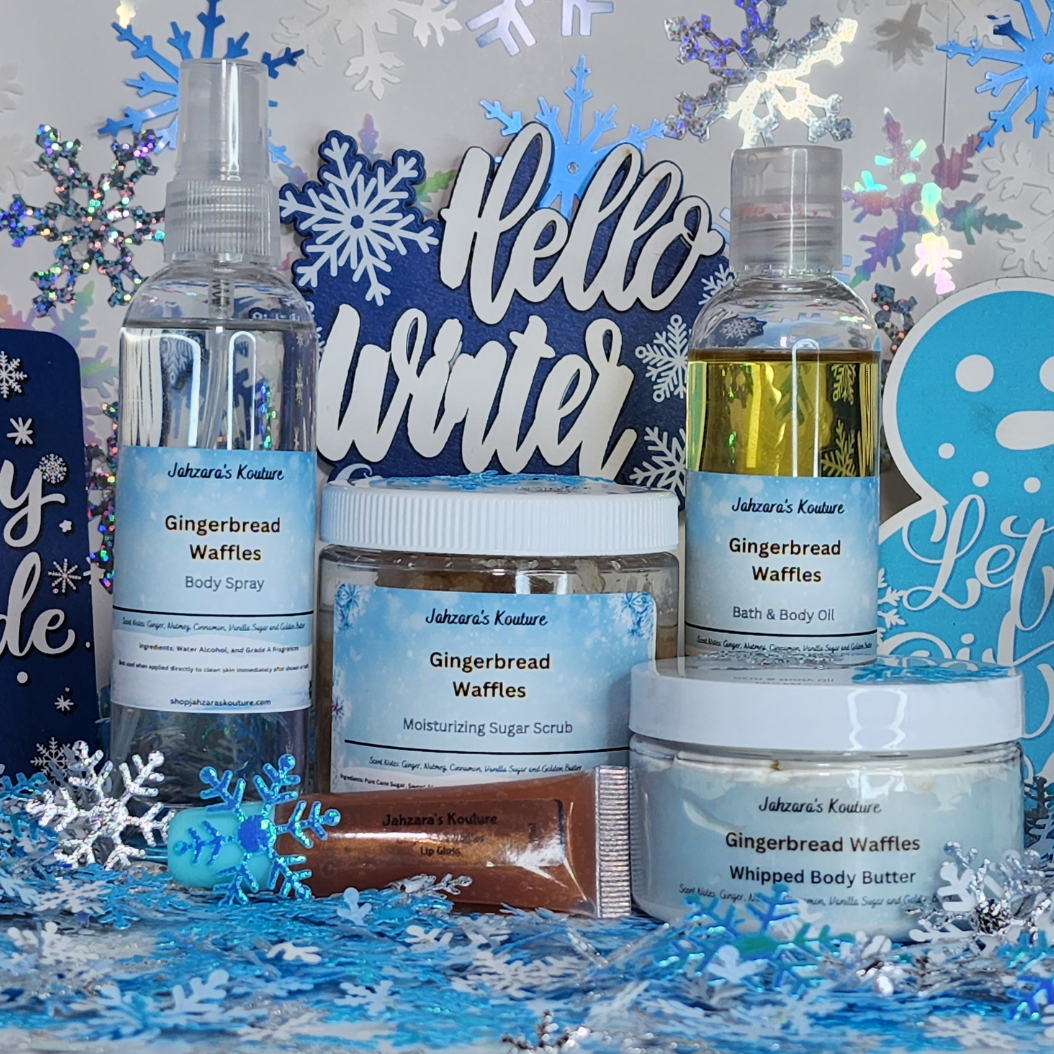 Happy daughter Angry wife
Seen a post on Instagram and decided to buy this for my daughter for Christmas. Now I am in the dog house cause I didn't get my wife anything. I reached out to the company and they have been nice enough to assist me in what to purchase for my wife to make her happy. Needless to say I will be out of the doghouse very soon. The products are great and they smell really good.
Thank you Craig for reaching out to us and we were so happy with assisting you with your next purchase. We are sure your wife will love what she has coming just for her and yes we know this will get you out of the doghouse very soon, lol
Looking forward to assisting you again!