Scent Notes: Icy Cool Peppermint, Marshmallow Fluff, Vanilla Sugar, Citrus and Star Jasmine
Bundle Includes: 1- 8 oz Sugar Scrub
                             1- 4 oz Body Butter
                             1- 4 oz Bath & Body Oil 
                             1- 4 oz Body Spray
                             1- Lip Gloss
Share
View full details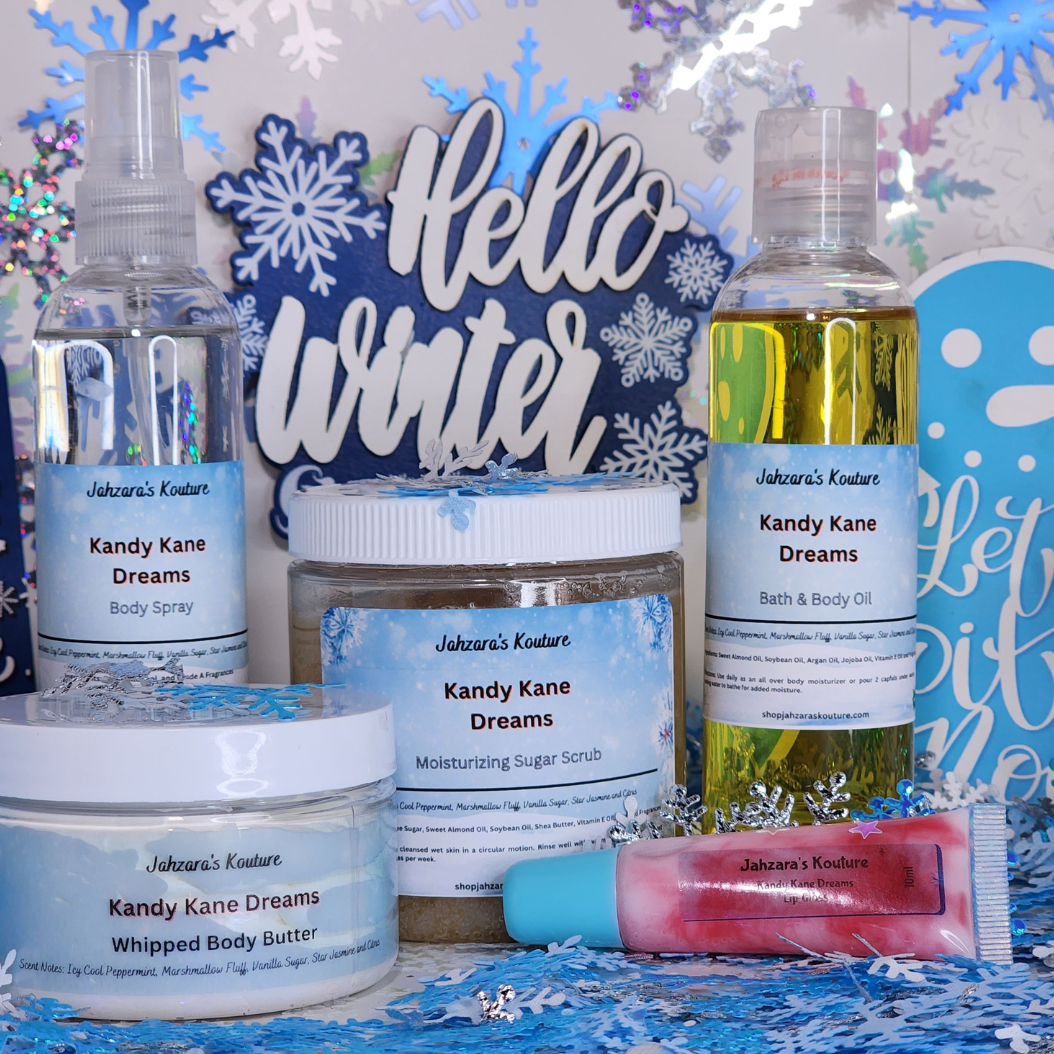 Great for the hot months
I am so glad I found these products. Peppermint is a great scent for the summer months cause it helps keep the insects away. Not only was the price wonderful but the Scrub and Body Butter is really great. I purchased all the products from this scent.
Pleasant
This is not your normal peppermint scent. It actually has more of a sweet vanilla mint scent to it, which is very pleasant and not overpowering like most peppermint scents can be. This scent will also be great during the summer months. These products have been good for my skin and I have been really happy with them and enjoying them. Have tried a few products and scents and this one did not disappoint me either.
The perfect Peppermint scent 🥰
If you love the scent of Peppermint then you will love this. It is just the right amount without being overpowering. It is a soft sweet Peppermint and after using these products I am addicted. My skin is so soft even days later after using the scrub and body butter together. This scent is so relaxing especially after a long day at work. Definitely recommend these products! My skin loves them 💕
Thank you for taking your time out to review our products it truly means the world to us!